Join us online
Admitted Student Virtual Events
Learn more about the University of Kentucky as you make your final college decision during our Admitted Student Yield Event series. 
Understanding your Financial Aid Package
Monday, March 29
3:30 p.m. EST
Join our Office of Student Financial Aid and Scholarships as they walk you through all of the information you need to know about your financial aid package! This event is being hosted in our UK 2025 Network so if you are a part of that network, you can attend there or by registering here.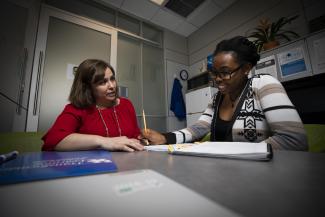 Tuesday, March 30 
6 p.m.
The University of Kentucky has some of the newest and nicest residence halls in the county. Join us as we discuss applying for Campus Housing, Living Learning Program and the room selection process. We can't wait to welcome you to your new Kentucky home this fall!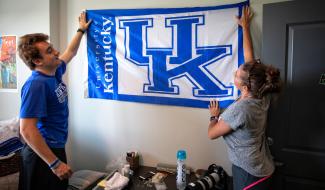 Supporting Your Future Wildcat
A Session for Parents and Guardians
Thursday, April 1
7 p.m. EST
Now that your student is considering the University of Kentucky, we hope you'll join us as we discuss resources on campus for your future Wildcat, what to expect at orientation, your student's next steps and more. We are excited to welcome your entire family to the Big Blue Nation!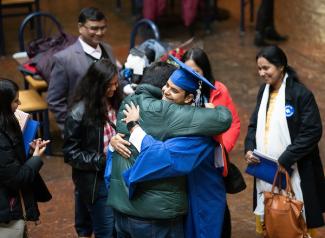 Monday, April 5
6 p.m. EST
Recognized as a Diversity Champion by Insight into Diversity Magazine in 2017, 2018, 2019 and 2020, the University of Kentucky is one of only a handful of institutions in the nation to receive the honor four consecutive years. Join us to learn more about diversity on campus, opportunities for students to get involved, available support and ways we are working to meet our commitment to enhance the diversity and inclusivity of our University community.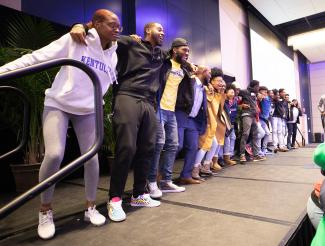 Discover your Wildcat Community
Wednesday, April 7
6 p.m. EST
Here at UK, we have more than 550 student organizations for you to be a part of. Not only do these organizations provide you with incredible lifelong friends, but they give you the opportunity to learn outside of the classroom and network with other students, faculty and staff. During this session, we will walk you through the ways to discover these campus organizations and how they've impacted our students.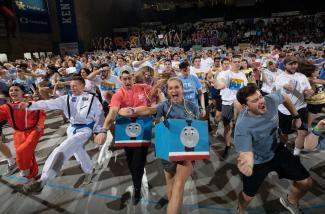 Coming to UK as an Out-of-State Student
Thursday, April 8
7 p.m. EST
Come and learn how to make the Bluegrass your new home away from home! Learn about how to adjust as an out of state student, and hear some tips and tricks from current students from across the U.S. on their experiences at the University of Kentucky.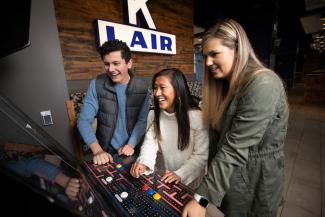 Where Could your UK Degree Take You?
Tuesday, April 13
7 p.m. EST
A degree from the University of Kentucky will set you up for so many incredible possibilities, and we are proud of what our alumni are doing all over the world. Recently, UK tied for 3rd among colleges and universities with the number of graduates who are CEOs of Fortune 500 companies. From engineers at SpaceX to senior leaders at CBS Sports, join us to hear how some of our newest UK alums are using their degrees from UK to pursue their dreams and grow in their professions.