Alexis Meza de los Santos
¡Hola futuros Wildcats, mucho gusto!
My name is Alexis Meza de los Santos and I am originally from Veracruz, Mexico, but I have been residing in the United States since I was 9 years old. Lexington is home for me! I am a first-generation Latina college graduate, and I now get to help other Latinx/Hispanic students navigate the college journey. I'm a graduate of Kentucky State University with a bachelor's degree in Journalism and Mass Communications. While in college, I was involved with Latinx student organizations, became an activist for undocumented student access to higher education, served on the school newspaper, and hosted a radio show.
I serve as the Latinx/Hispanic Diversity Recruiter in the Office of Undergraduate Admission. I can help you with your admission process and answer any questions you have in general about college life. I do not have a specific territory, so I am all over the place! I am also bilingual, and can definitely express myself in Spanglish, so let's talk! It's an incredible time to be a Wildcat, and I am so excited to show you how you too can be part of the Big Blue Nation. Please feel free to contact me with any questions. I look forward to working with you!
¡Si se puede!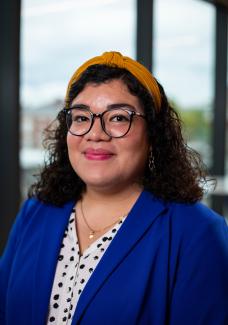 Chaquenta Neal
Hello everyone! My name is Chaquenta Neal, a Pine Bluff, Ark., native with a unique journey to the University of Kentucky. I am a 2010 University of Arkansas – Pine Bluff graduate with a degree in agriculture economics. I then joined the Big Blue Nation, earning my master's degree in agricultural economics in 2013. 
During my time at UA-PB, I was a Thurgood Marshall College Fund Scholarship Recipient and was very involved on campus including several agriculture-related student organizations, the honors college and Delta Sigma Theta Sorority, Inc. At UK, I was a Lyman T. Johnson Fellowship recipient and was involved with the UK MANRRS chapter, Gamma Sigma Delta National Agriculture Honor Society and a few graduate student organizations.
My undergraduate and graduate experiences were filled with amazing opportunities and I am excited help you fulfill your wildest ambitions at UK!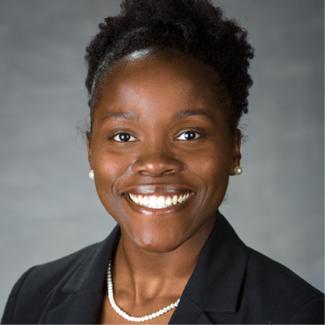 Wildcat Corner: Diversity Student Ambassadors
Diversity Student Ambassadors are current students who are eager to speak with prospective students like you about their experiences, campus resources, opportunities and all things UK. They come from different majors, backgrounds and year of study. You may see them during UK recruitment events on or off campus. These outstanding student leaders are here to support you along with the admissions team.
For more information about how to connect with a Diversity Student Ambassador, contact us today! These students are excited to share their stories with you and to talk about the University of Kentucky experience.
Connect with our Diversity Student Ambassador team; email us at dsa@outlook.com and find us on Instagram @uky_dsa.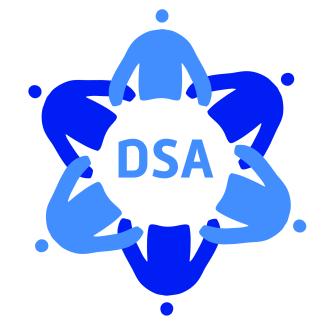 Kiaura Acklin
Sports Communication
Junior  |  Louisville, Ky.
Haley Brents
Special Education
Senior  |  Louisville, Ky.
Olivia Corley
Political Science, Public Policy
Junior  |  Delaware, Ohio
Alexis Darden
Political Science - Pre-Law
Senior  |  Louisville, Ky.
Nevaeh Eggleston
Mathematics, African American Studies minor
Sophomore  |  Madison, Ala.
Luke Gong
Accounting, Finance and History
Senior  |  Yantai, Shandong Province, China
Jamila Green
Pre-Nursing
Sophomore  |  Mount Sterling, Ky.
Michael Morgan
Neuroscience, Psychology - Pre-Med Track
Sophomore  |  Louisville, Ky.
Shandin Muldrow
Merchandising, Apparel and Textiles
Sophomore  |  Louisville, Ky.
Bailey Smith
Community Leadership Development
Junior  |  Miamisburg, Ohio
Diverse Student Visit Opportunities
Interested in becoming a Wildcat but have questions about our community for diverse students? We would love to meet with you or present (in-person or virtually) to your class or group about what it looks like to join our University of Kentucky community!