Kala Brown
Hi, everyone! My name is Kala Brown and I serve as the Diversity Recruiter in the Office of Undergraduate Admissions here at UK. Although I was raised in Lexington, I graduated from the University of Louisville with bachelor's degrees in sociology and Pan-African studies.
While there, I participated in undergraduate research that focused on minority experiences within the public school system. I also participated in the Martin Luther King, Jr. Scholars Program and the Muhammad Ali Scholars Program. Both programs use the legacy of their respective name-givers to engage social justice issues in both the United States and abroad. In addition to these programs, I stayed heavily involved with organizations like the NAACP, the Student Activities Board and the AVIATORs (Admission Volunteers in Action to Recruit); all while working part-time on campus. I am a strong believer in the importance of campus involvement as it cultivates an atmosphere of belonging; and I am happy to discuss best practices for balancing a social life, extracurriculars and the college workload while also prioritizing mental and emotional health.
Overall, I am incredibly passionate about working with youth in the community and especially passionate about helping under-represented minorities navigate higher education. You belong here! I understand how exciting (and a little overwhelming) this time in life can be, so please don't hesitate to reach out with any questions you may have. I am so happy to help and be a part of your journey!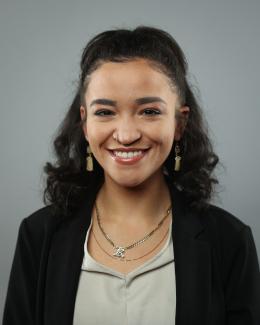 Alexis Meza de los Santos
¡Hola futuros Wildcats, mucho gusto!
My name is Alexis Meza de los Santos and I am originally from Veracruz, Mexico, but I have been residing in the United States since I was 9 years old. Lexington is home for me! I am a first-generation Latina college graduate, and I now get to help other Latinx/Hispanic students navigate the college journey. I'm a graduate of Kentucky State University with a bachelor's degree in Journalism and Mass Communications. While in college, I was involved with Latinx student organizations, became an activist for undocumented student access to higher education, served on the school newspaper, and hosted a radio show.
I serve as the Latinx/Hispanic Diversity Recruiter in the Office of Undergraduate Admission. I can help you with your admission process and answer any questions you have in general about college life. I do not have a specific territory, so I am all over the place! I am also bilingual, and can definitely express myself in Spanglish, so let's talk! It's an incredible time to be a Wildcat, and I am so excited to show you how you too can be part of the Big Blue Nation. Please feel free to contact me with any questions. I look forward to working with you!
¡Si se puede!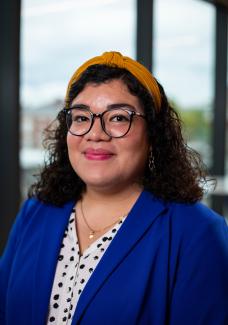 Diverse Student Visit Opportunities
Interested in becoming a Wildcat but have questions about our community for diverse students? We would love to meet with you or present (in-person or virtually) to your class or group about what it looks like to join our University of Kentucky community!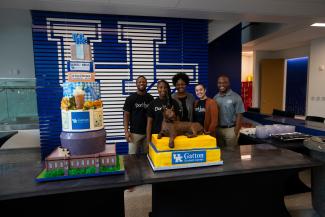 Meet Our Diversity Student Ambassadors
Publications and Resources