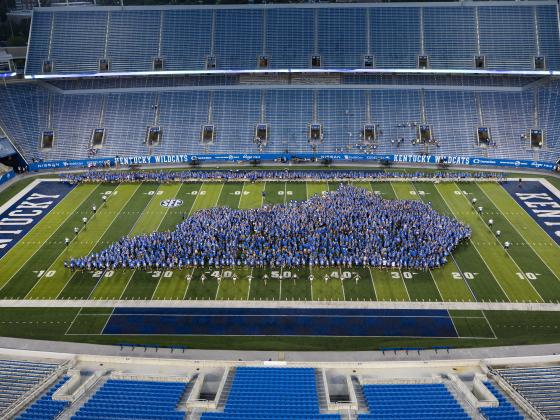 High Schools & UK Dual Credit Programs
Dual credit at the University of Kentucky is a formal partnership between two educational entities that allow for high school students in one school (or district) to enroll concurrently in a college course. Academic credit is awarded by both the high school and university. Leaders of both institutions must formally establish and approve the program before a student may be enrolled in a UK dual credit course. Since the 2017 spring term, UK has been participating in the Kentucky Dual Credit Scholarship Program. This Program is administered by the Kentucky Higher Education Assistance Authority (KHEAA).
The purpose of a formal UK Dual Credit Program is to provide academic enrichment opportunities to high school students who are ready for the rigors and challenges of coursework in a research university. In addition, the Program serves as an immersive professional development opportunity for our partner secondary school educators and counselors who learn first-hand the transition issues inherent in the success of their students moving on to a public research university.
At this website you will find links to more information about the dual credit program at the University of Kentucky. The overview page provides more information about the approach to dual credit under development at UK and all interested parties are encouraged to contact us if you have additional questions.