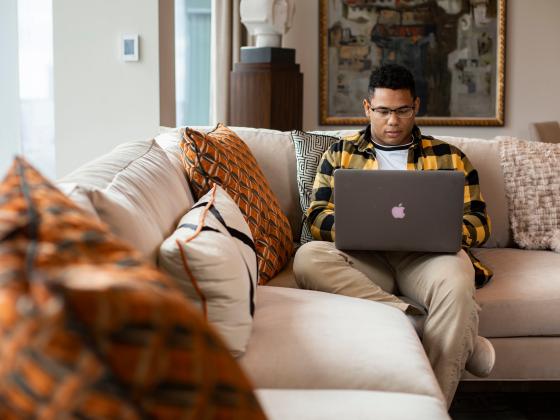 Second Annual
Dreams Made Possible: Virtual Open House
Tuesday, November 9, 2021
Your dreams made possible at the University of Kentucky! You're invited to join us for our second annual virtual open house to learn more about the transfer process and options available to you through UK Online.
At UK, you will find a quality education where you can propel your career as you study with world-renowned experts and participate in nationally ranked programs.

We also pride ourselves on academic excellence. You will be able to experience the same high-quality education as our resident students, where you can draw on the resources of a flagship university that includes undergraduate, professional, medical and agricultural colleges.

If you have any questions about this opportunity, or about what's wildly possible for you at the University of Kentucky, feel free to reach out to UKTransfer@uky.edu.
Live Dreams Made Possible Virtual Open House Kickoff
Hosted by Undergraduate Transfer Admissions Counselor, Keith Wynn
6 - 6:30 p.m. with encore presentation from 7 - 7:30 p.m.
Followed by live question and answer session
Learn more about our online bachelor's degree programs and ask questions of faculty and staff that work directly with the programs. You will also have the chance to learn more about the transfer admission application process, transferability of coursework, scholarships and financial aid, and support and services for students in our online programs!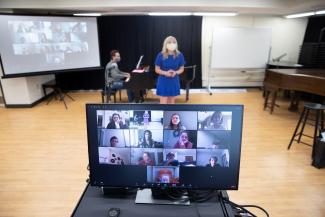 UK Online Participating Programs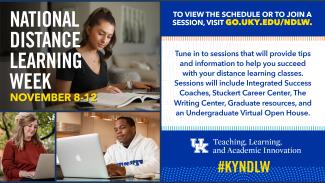 National Distance Learning Week, November 8 - 12
Dreams Made Possible: Virtual Open House is part of UK's celebration of National Distance Learning Week.