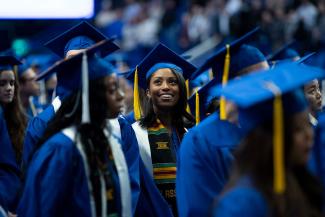 Envision Your Future
At the University of Kentucky, our 200+ academic programs mean that whatever you want to do, you can do. it at the University of Kentucky. And you'll do it all in a community - the Big Blue Nation - who will challenge you and cheer you on along the way. A UK degree is much more than a piece of paper; it reflects an all encompassing educational experience that has prepared you to do anything, go anywhere and make the world a better place.
Make Every Day The...
BEST. DAY. EVER!
In the last 10 years alone, we've spent $2.8 billion transforming campus to have everything you'll need to do all the things you never thought possible.
Where the UK community hangs out, lives and studies on campus are some of the newest facilities in the country and are full of all the amenities - comfy furniture, tons of spaces to charge all your devices, and great snack and dining options. Some of the newest and most modern residence halls in the Southeastern Conference - yeah we have those, too.
The University of Kentucky is a community, a family here to support you every step of the way
Welcome To Our Hometown
It's pretty easy to see why Lexington is a great college town. A friendly community of a little more than 330,000 people and has the amenities of a bustling city, wrapped in small-town charm and surrounded by rolling hills and beautiful horse farms.
Lexington is also within a days drive of two-thirds of the country's population, making it an ideal college location that's not too far away from home.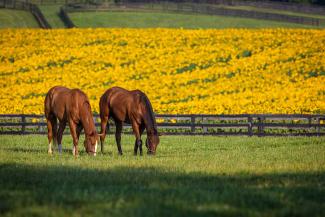 #2
Best Cities for College Grads
Smart Asset 2020
#9
Friendliest City in the U.S.
Conde Nast Traveler 2020
#22
The 50 Best Places to Travel In 2021
Travel and Leisure
Lexington is a city with fantastic restaurants, amazing events and beautiful nature. With all of the businesses in Lexington, there's tons of opportunities for great internships, too.
Realize Greater Success
UK Graduates earn 25 percent more than the national average 10 years after enrolling. 
18 career fairs including specialized fairs focused on Law Schools, Student-Athlete Career Fair, Bourbon and Distilled Spirits Career Fair, Part-Time Jobs Fair, SEC/ACC Virtual Career Fair and many others
More than 240 workshops, presentations and career networking events
Tied for 3rd among colleges and universities with number of graduates who are CEOs of Fortune 100 Companies
UK Education Abroad and Exchanges offer more than 420 programs in 70 countries.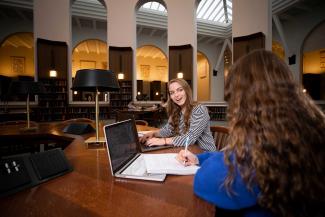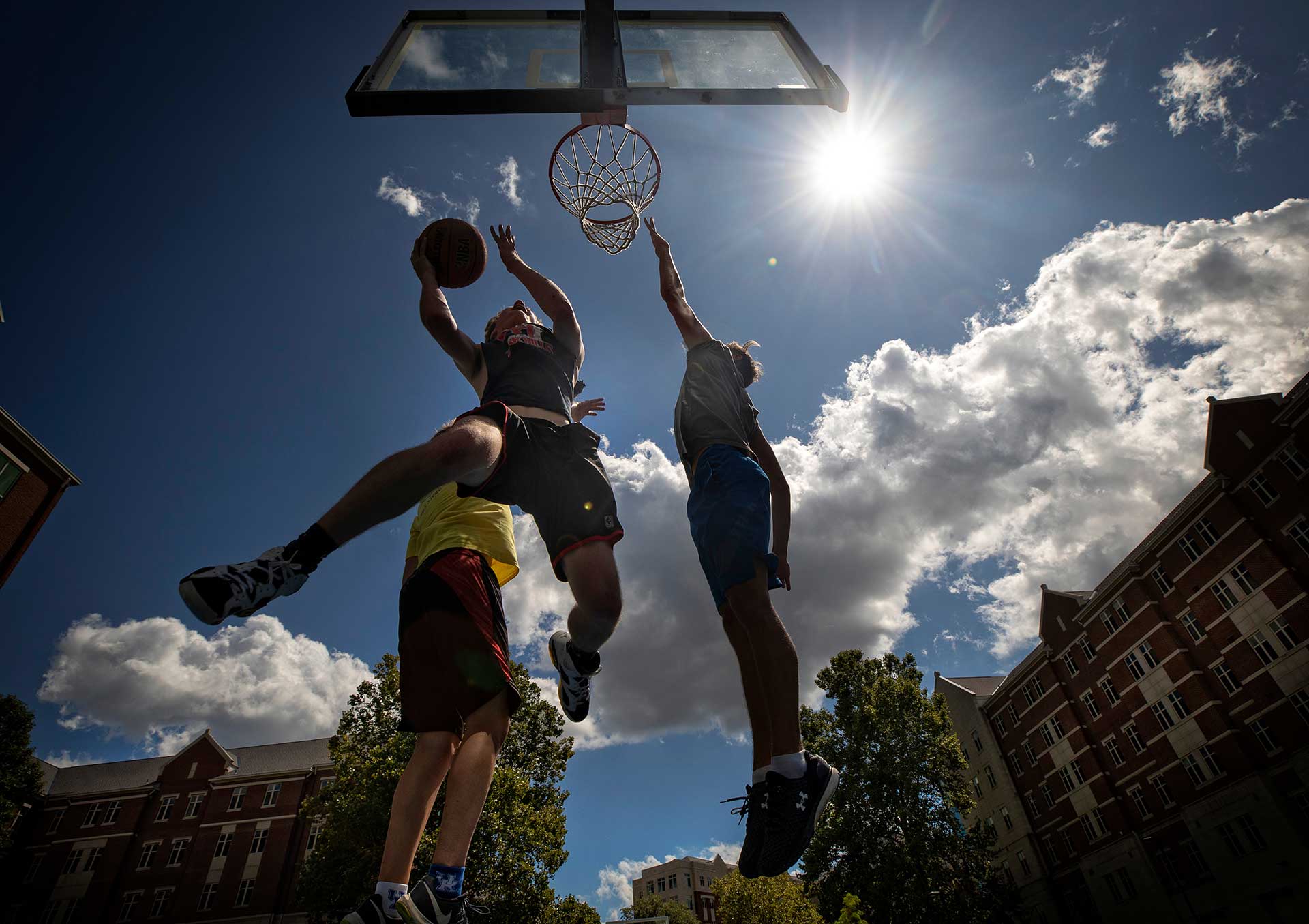 As a member of Big Blue Nation, you'll be part of a powerhouse athletics program in one of the country's top conferences – the Southeastern Conference. UK's 23 varsity sports have become synonymous with championships. 
Whether it's the historic men's basketball program or the 2021 women's volleyball and rifle national championship teams, And as a student you can take in all the action with tickets that range in price from free to $11. 
Did you know that 22 athletes with UK connections competed in the 2020 Tokyo Olympics bringing home a school-record 12 medals? Fencing, track and field, rifle and men's basketball all featured medal-winning Wildcats.UK Campus Recreation and Wellness offers more than a dozen intramural sports each semester and is home to more than 40 club sports.