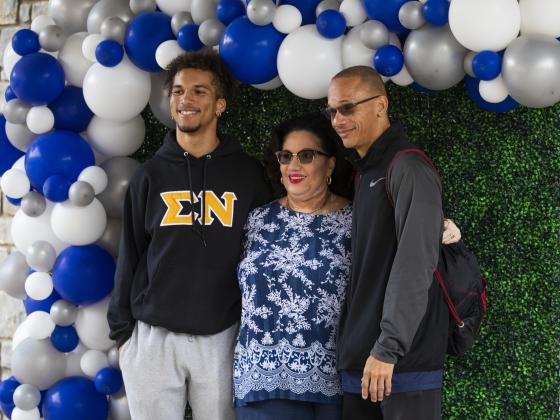 Join our prospective/admitted student parent email list!
Let our admissions team and campus experts provide you with important information for every step of your student's college journey. Fill out this quick form to receive regular updates from UK, actions your student should be taking and helpful articles and resources to help you help your student as they decide where to attend college.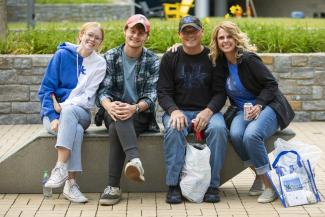 Application for Undergraduate Admission Opens; students should visit applyuk.com to complete their application or use the Common App
Early Action applicants begin receiving admissions decisions. Housing application opens; students may apply for housing as soon as they have been admitted to UK.
The Free Application for Federal Student Aid (FAFSA) is expected to open in December 2023.
Early Action application deadline (this includes competitive and academic scholarships and the Lewis Honors College)
Regular Decision application deadline. Early Action applicant Housing, Dining and Living Learning Program application deadline.
Deadline for students to accept their admission to UK by registering for their Big Blue Nation Orientation and paying the orientation fee and enrollment deposit. Scholarship offer acceptance deadline.
Regular Decision applicant Living Learning Program application deadline.
Regular Decision applicant Housing and Dining application deadline
We're in this together.
At the University of Kentucky, we're here to be a partner as you navigate the college application and decision-making process. Ultimately, we want what you want – for your student to make a well-informed decision about where they should attend college – even if that means UK doesn't end up being the best fit. 
We realize that in many cases, the college decision is not made by the student alone, but in conjunction with their family and/or a supportive network of mentors. We're here to find a balance between giving your student the tools they need to act independently and take the lead on this important journey and providing you with information and resources to provide support to them each step of the way. 
We're here for you for the entire journey – from college exploration to application to selection and enrollment. If you have a question, and you cannot find the answer on this page, please contact your student's recruiter (assigned by geographic territory) for further assistance. 
UK has a strong faculty core that supports 200+ academic programs spread across 16 degree-granting colleges, the Lewis Honors College, Graduate School and the UK Library system.
600+
STUDENT ORGANIZATIONS
We inspire students to explore the many opportunities for involvement in UK's community beyond the classroom and residence life experience.
Invested in infrastructure across campus, including a $256 million multidisciplinary research building and the continued expansion of a $1 billion health care facility started in 2004.
14
NEW RESIDENCE HALLS SINCE 2012
Fun Fact: UK is the only school in the SEC, BIG 10 and in the Commonwealth that has all modern residence halls complete with state-of-the-art technology and en suite bathrooms.