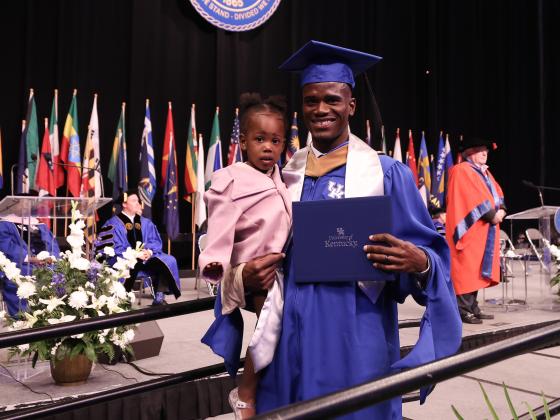 Amazon Career Choice Programs
Welcome to the University of Kentucky's Amazon Career Choice program. We are a proud partner to Amazon in its efforts to support the educational aspirations of high-performing employees like you.  
By supporting you on your academic journey, the University of Kentucky and Amazon not only enhance your professional growth and development, but we are investing in the development of a skilled workforce to support our Commonwealth and beyond.  
Here's How It Works
To become a Working Wildcat in our Amazon Career Choice program: 
Let us know you're interested by completing the online form below. A transfer advisor will reach out within 2-3 business days to discuss next steps.
Apply for your tuition voucher from Amazon.
If you haven't already, complete your University of Kentucky application.
Complete the next steps listed in your admission information. 
Begin pursuing your passion!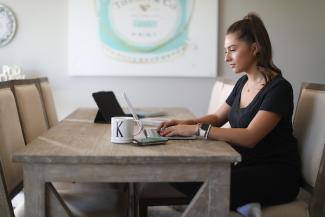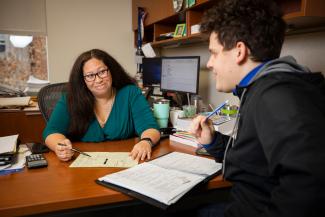 Helping You Balance Work and Life
We see you as a Working Wildcat. You are balancing a lot — career (sometimes with non-traditional hours), family, friends and more.
It's a lot, but we want you to know that you are not doing it alone. You have the power of Big Blue Nation behind you, supporting you every step of the way.
From providing a high-quality education experience, to support from experienced academic advisors, to career counseling. Having the official seal from the University of Kentucky on your diploma or certificate can be key to your long-term success.  
Why the University of Kentucky?
As a land-grant flagship university, our mission at the University of Kentucky is to serve the commonwealth of Kentucky through education, research, and healthcare.  
We have 16 degree-granting colleges with more than 200 majors and thousands of class offerings that will give you a wide-range of career-focused programs  

You can take these classes however it works best for you–in person, live online, recorded online or a combination of these versions from our extensive listing.

We have completer degrees for those of you who started your college career, but have not finished it 
Expert academic advisors who help guide you in choosing the right path for you  

Student support services including tutoring, study programs, tech support and more than 550 student organizations available to you.