Transfer Advising is a free service for prospective students designed to help you understand the transfer process and gain insight into what your future would look like at UK. If you need answers to general questions or would like to request information, feel free to contact your transfer advisor.
If you would like a more in-depth conversation about your specific coursework and can provide an unofficial transcript, we offer in person or online appointment to provide you with an advising session. (Please note that a webcam/microphone or Zoom app is required.)
For any advising questions, please reach out to the Transfer Center at uktransfer@uky.edu. We're excited to help you transfer to the University of Kentucky!
Annie Denton
Transfer Advisor, Senior
BCTC and BCTC Blue+ students

All other KCTCS students - last names A-M
Readmission students - last names A-M
859-323-4447
Ann.Denton@uky.edu
Hello!
My name is Annie Denton and I am a Transfer Advisor at UK.  I am from Kentucky and I have an educational background in Library and Information Science and Adult and Higher Education.  I attended the University of Kentucky for my undergraduate degree and my Library and Information Science degree.  I am so excited to be working with future Wildcats!
I have 10 years of advising experience at Bluegrass Community and Technical College (KCTCS) and I am excited to apply the knowledge that I have gained to help you take the next steps toward your goals.  If you have questions about transfer, or the Blue+ program at BCTC I am here to help.  Please reach out to me to learn what's "wildly possible."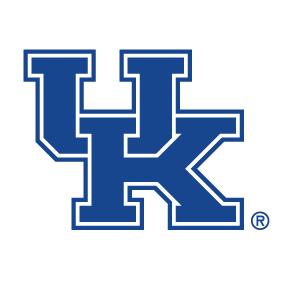 Jennifer Dietzel
Transfer Advisor, Senior
Amazon Career Choice Partnership students
Project Graduate students
KCTCS students (except BCTC) - last names N-Z
All Kentucky four-year colleges & universities (public & private)
All out-of-state transfer students (two-year and four-year)
Readmission students - last names N-Z
859-257-2637
jenndietzel@uky.edu
Hey, y'all!  My name is Jennifer Dietzel (feel free to call me Jenn), and I am a native of Smiths Grove, Ky. My little hometown is nestled alongside I-65 just northeast of Bowling Green and only minutes south of Mammoth Cave National Park, so you may know exactly where this special map dot is located! I graduated from Western Kentucky University with a bachelor of interdisciplinary studies with concentrations in business education and marketing and earned a master's degree in leadership and organizational dynamics with a concentration in student affairs in higher education.
My professional journey has given me opportunity to work with and serve alongside students at WKU and Southcentral Kentucky Community College (KCTCS) in Bowling Green; Erie Community College in Buffalo, N.Y.; Central Michigan University in Mt. Pleasant, Mich.; and, most recently, Ball State University in Muncie, Ind. I am grateful for and humbled by the diversity of experiences, the friendships and the expanded network of talented colleagues endeavored over the past decade, but as a native Kentuckian, I can attest to the adage that "there is no place like home" and no where on earth dearer to my heart than the Commonwealth.    
I am thrilled to have an opportunity to serve this campus community and to be able to advocate for, advise and assist transfer students to the University of Kentucky. I encourage and welcome you to reach out and discover how your "wildly possible" dreams can truly become your reality. 
C-A-T-S, CATS! CATS! CATS!