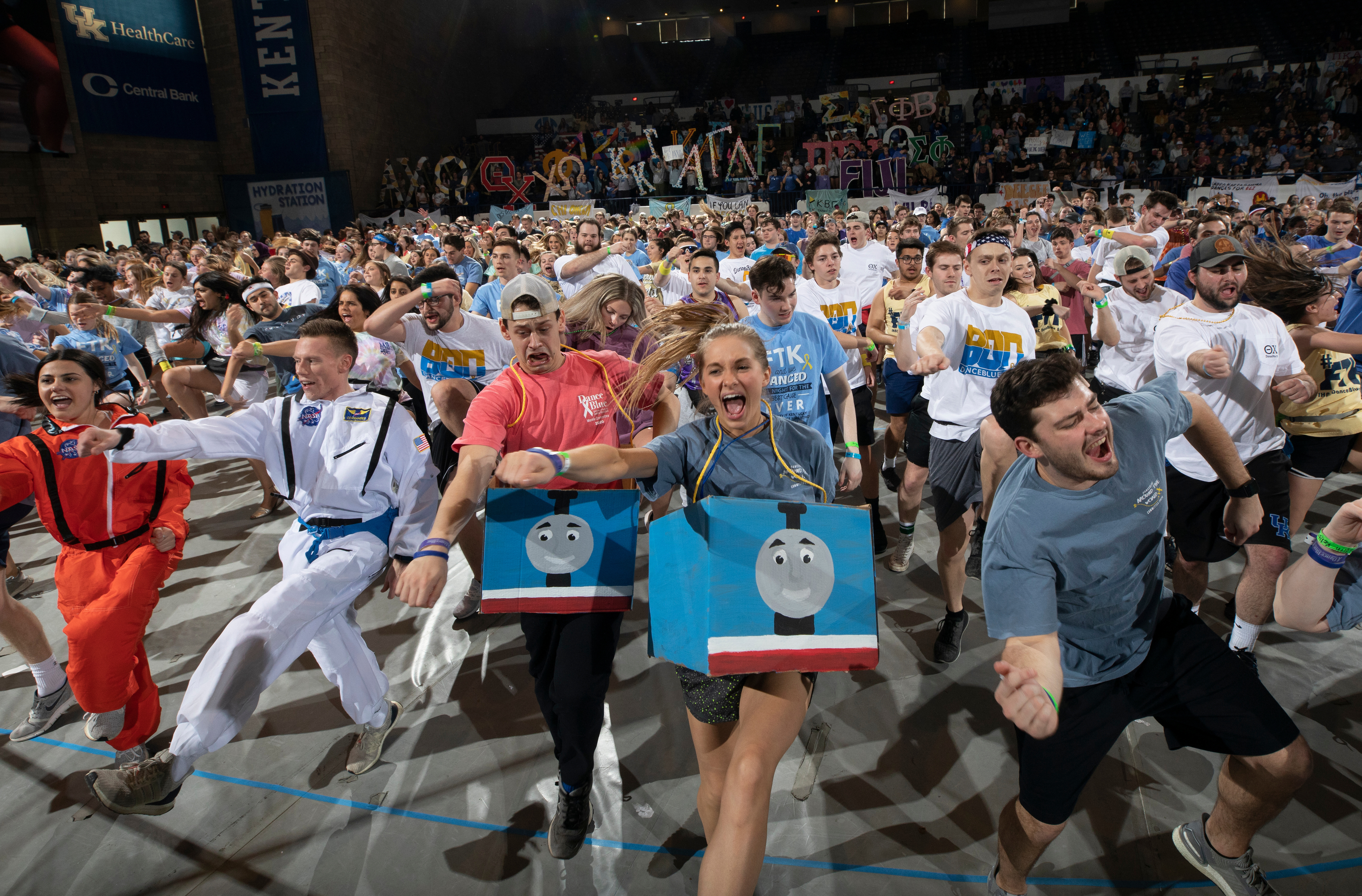 How to Find Your Community On Any Campus
When prospective college students are seeking a college, they often look at academics, faculty and the facilities where they will live and learn. But there is another important aspect to choosing a college — its culture and finding your community. One of the best ways to do that is to look at the student organizations and activities offered on campus. Getting involved in student organizations and attending campus activities in college can truly help to make any campus, especially a large one, feel like home. 
Joining student organizations and attending events across campus can help students to:
make campus feel smaller and connect them to other students
meet new people from various majors and programs
enhance their collaborative skillset
practice time management
find friends and classmates to share experiences with
practice networking and interview skills
gain leadership experience
discover passions and interests as well as fortify those already identified
obtain an overall well-rounded collegiate experience
At the University of Kentucky, we offer more than 550 different student organizations — and one that certainly fits your interest. And, if there isn't one, we can help you start your own! 
Here are a few examples of the wide range of student organizations and what they do:
Alternative Service Breaks: This group participates in weekend and Spring Break service trips that help students make new friends, gain new knowledge, complete a service project and build leadership skills.
Aspiring Sports Professionals Network (ASP): This organization connects undergraduate and graduate students exploring a career in sports and facilitates meetings, networking opportunities and volunteer experiences.
Backpacking Club: This club is all about outdoor exploration. Students learn and develop outdoor skills related to backpacking safely and effectively in wilderness areas.
DanceBlue: This is a student-run organization that fundraises year-round and culminates in a 24-hour no sitting, no sleeping dance marathon with the money raised benefitting the kids of the DanceBlue Kentucky Children's Hospital Hematology/Oncology Clinic.
Esports Club: This group conducts local Esports tournaments and holds meetings and game nights in the Gatton Student Center as well as challenge other university's teams.
SMILE Club: This organization cultivates community across campus and promotes positive mental health practices, works to spread acts of kindness and provides a space for students to grow and support one another.
Solar Car Team: This team works to design and construct solar vehicles used in STEM outreach and competes in national competitions alongside other student engineering organizations.
The Campus Kitchen: This on-campus student service organization provides a sustainable approach to reducing food waste across campus while also providing healthy meals to those in need. 
Looking to get more involved with your fellow Wildcats at the UK? BBNvolved makes it easy to join student organizations right from your phone.
BBNvolved is home to more than 550 student organization portals that simplify signing up for meetings and events. 
Follow these steps to start getting involved:
Go to the website
Log in with your linkblue username and password
Click the Search icon to type in a particular organization or area of interest
For event information, click on the Events icon to see what's on the calendar 
To learn more about an organization, click the Organizations tab and select 
To join an organization, click Join
With so many student organizations currently available, there really is something for everyone. Looking for something that is not on campus just yet or recognize a need for a particular organization? It is easy and straightforward to register a new one.