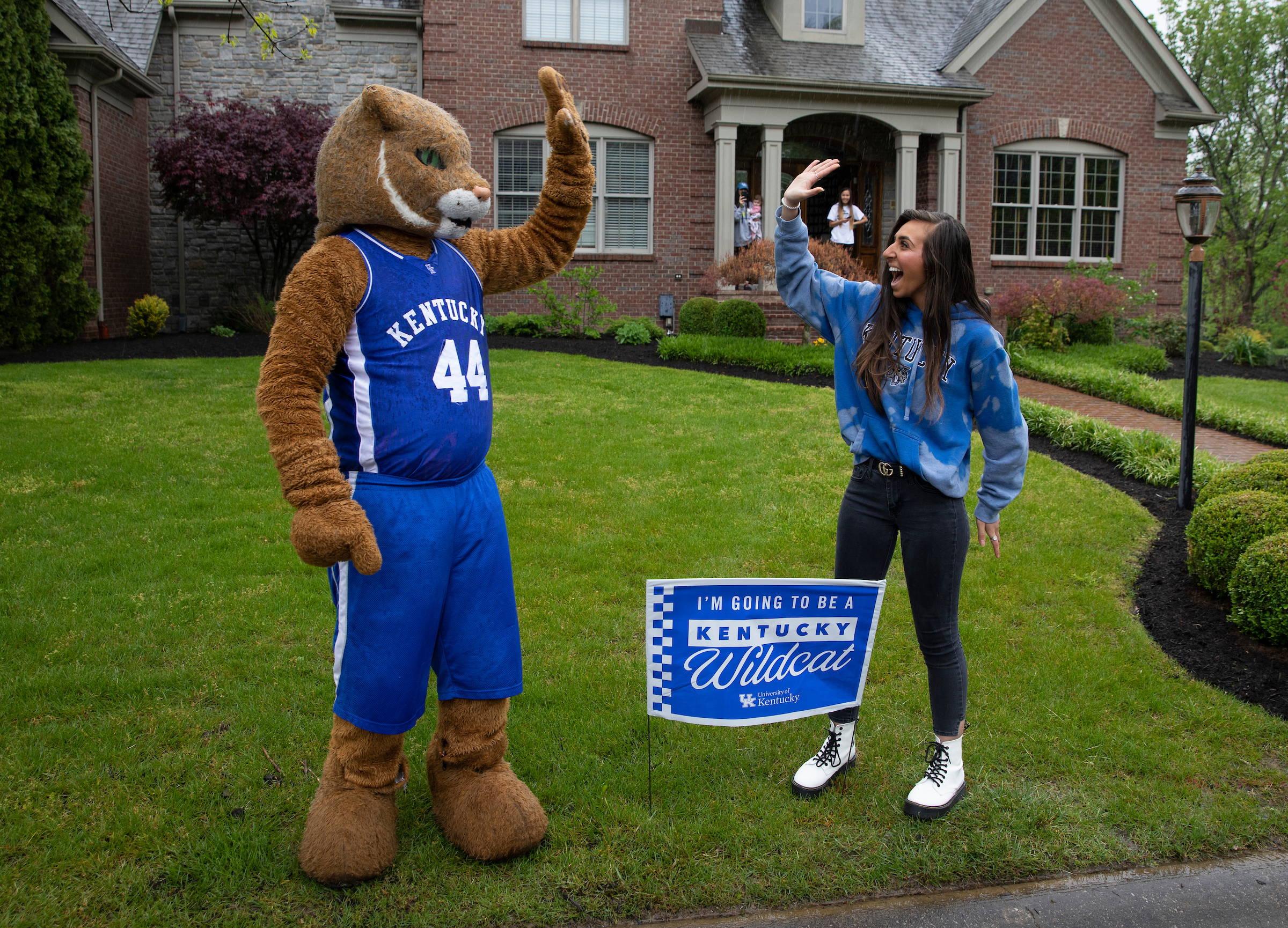 UK's Test Optional Policy Extended
ACT, SAT Optional for Admission to UK for Next 3 Years
LEXINGTON, Ky. (March 10, 2021) — The test-optional policy for students applying to the University of Kentucky is being extended for the next three years. That means that students applying for admission to UK for the 2022-23, 2023-24 and 2024-25 school years will not be required to submit an ACT or SAT score.
Last summer, the university approved a one-year test-optional admissions process for the admission cycle for the 2021-22 academic year due to the impact of the COVID-19 pandemic. Taking into consideration that prospective students are still experiencing issues with access to ACT/SAT testing as well as access to college going support from high school staff due to remote learning in high schools during the pandemic, the UK Office of Enrollment Management requested to extend the test-optional process for three more years.
Yesterday, the University Senate approved the request, and Enrollment Management will continue to provide analysis of how students who are enrolled without a standardized test score perform at the college level.
"By approving now, we are able to announce our intentions early to prospective students," said Christine Harper, UK associate vice president for enrollment management. "We want to support an accessible option for students dealing with a substantial number of external forces resulting from the pandemic — forces such as access to testing, college going support and family financial strain."
The Office of Undergraduate Admission will review applications in a holistic manner — taking into consideration the rigor of high school coursework, activities and engagement outside the classroom as well as a written essay. For those students who have an ACT or SAT score and want to submit it, the score will also be used as another factor in the overall process.
Harper also said an extensive amount of data is analyzed and shared with UK's individual colleges to inform the best test-optional processes for student retention and progression. Additionally, student level data is gathered based on the modality of the high school student's experience in order to understand any impact that may have had on student success and retention. Also, UK is continuing to work with the Kentucky Council on Postsecondary Education on test optional college readiness indicators and can always rely on approved placement testing prior to course registration for those students who apply without a test score.
In addition to not requiring an ACT or SAT exam score for admission, the university is committed to making scholarship opportunities available to students, whether they apply with or without test scores.
The application process for Fall 2022 will open in August 2021.