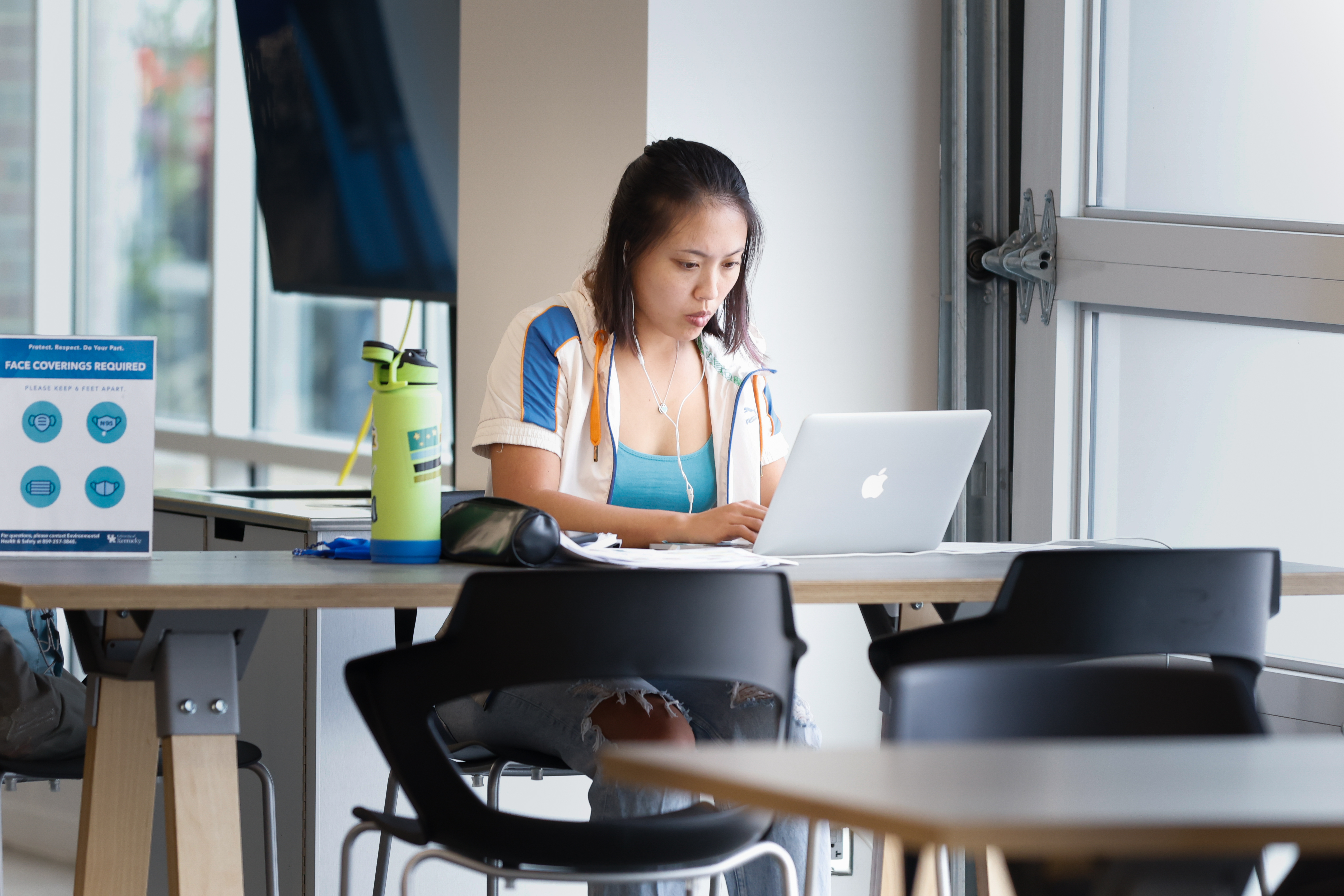 Everything You Need to Know About the FAFSA Application
LEXINGTON, Ky. (Oct. 28, 2021) — The time is here once again to fill out your Free Application for Federal Student Aid (FAFSA) form. All students, first-year and beyond, should fill out the FAFSA each year — and apply early.
Michael Birchett, director of counseling and outreach in the Office of Student Financial Aid and Scholarships in the Office for Student Success, explains why submitting your FASFA form is so important. 
What is FAFSA and why is it important?
The FAFSA is our abbreviation for the Free Application for Federal Student Aid. The information that students and families provide on the application helps our Office of Student Financial Aid and Scholarships identify the types of federal, state and institutional aid assistance we can offer. For most students who cannot pay for their educational expenses out-of-pocket, it the most important step in connecting them with financial assistance.
Do current students need to fill out FAFSA?
Absolutely they do! We frequently see students who understandably associate the FAFSA with their high school counselors or applying for admission. Due to this, they mistakenly assume the FAFSA is a one-time process before starting college. The reality is that the FAFSA needs to be completed every year by all students — new and continuing.
Is there a deadline for FAFSA?
There is a strict deadline for the FAFSA. For example, the 2021-22 FAFSA, that our current students are using to fund this current academic year, closes on June 30, 2022. Even more important than the deadline is the importance of filing early. The 2022-23 FAFSA just opened on October 1. Some of our state aid programs provide additional grants to eligible students based on the order they file the FAFSA. Many of our students miss out on thousands of dollars in additional state grants simply from waiting too long to file.
Does UK have any resources to help students with their FAFSA?
Our Office of Student Financial Aid and Scholarships has a team of counselors who are ready to assist any student or family with completing the FAFSA. They can easily book appointments online to speak with counselors either in person or through a video platform. We also welcome walk-in appointments during regular business hours. In fact, if our door is not wide-open during business hours, I want students to let me know. Students are the reason we are here.
To learn more about the FASFA, click here. For UK FASFA resources visit https://www.uky.edu/financialaid/.